Share This Event!
To download this year's poster, click on the link below
To request printed copies of this year's poster for promoting this event, click the button below
Concert Schedule
Friday, June 2
7:00 pm - 10:00 pm
Saturday, June 3
10:30 am - 12:00 pm
2:00 pm - 5:00 pm
7:00 pm - 10:00 pm
Sunday, June 4
10:00 am - 12:00 pm
1:30 pm - 4:30 pm 
About
Deer Valley Meadows is a relaxing camp with 142 acres of woodland & grass meadows with developed park areas. There are beds for 123 guests in the various buildings plus another 92 beds in the cabins. For those coming with RVs, the camp has 80 sites with power and over 50 without power. There is a good shower house and also a sani-dump station to serve the campers. Meals will be served buffet style in the 250 seat cafeteria that is set on the north bank of the Red Deer River providing an awesome view of the valley.
The concerts will be held in the Wagner Auditorium that can seat 500+ people so that the jamboree is going on even if it rains! Transportation to the concerts is provided for the handicapped and most buildings are wheelchair accessible.
As in previous years, the Deer Valley Meadows Gospel Music Weekend will be supporting the ministry of Bridge2Malawi (Kids' World Outreach Society - Malawi). During the weekend a love offering for this ministry will be taken and all of the proceeds will be put towards this ministry. To learn more about Bridge2Malawi (Kids' World Outreach Society - Malawi) click here.
Pricing
Concert Tickets 
Full Weekend (ages 12 and up): $60 
Children (ages 5 to 11): $30
Children (under 5 years): FREE
Friday Evening: $20  
Saturday All Day: $35 
Saturday Afternoon Only 
 or Evening Only: $20
Sunday All Day: $20 
 
Meals 
*All meals provided by the camp must be pre-booked by May 12, 2023
Full Weekend Meal Package
Adults (ages 12 and up): $84 
Children (ages 5 to 11): $55 
Children (under 5 years): FREE 
Individual Meals
Friday Supper: $17
Saturday Breakfast: $11
Saturday Lunch: $14
Saturday Supper: $17
Sunday Breakfast: $11
Sunday Lunch: $14
Accommodations 
*Please bring your own pillows, bedding and towels.
All accommodations should be booked prior to the event and are on a first registered, first served basis.  There are limited accommodations available, so book early. 
If you do not make arrangements for late arrival, room or campsite will be assigned by someone else Saturday morning. 
All Rooms: $60 per night
Cabin beds: $10 per bed
RV Site 30 Amp: $33 per night
RV Site 15 Amp: $31 per night
RV Site - no power: $25 per night
2023 Artists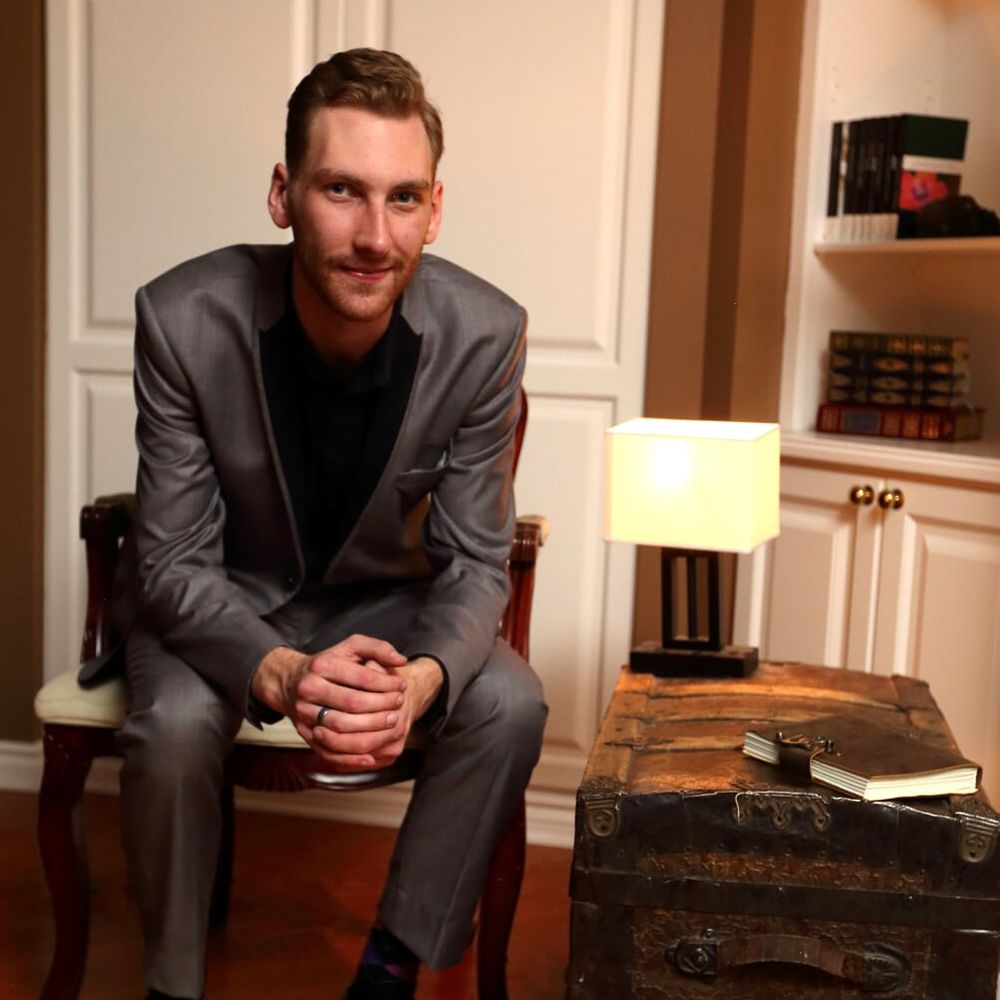 Elliot Fleck
From Pigeon Lake Alberta, Elliot Fleck is no stranger to gospel music. Coming from a family with deep roots in music, Elliot, at the age of 14, joined Potter's Clay Quartet. He stayed with the group singing and playing the piano for 15 years until they retired. Elliot also played with another group at the National Quartet Convention, across many different states including Hawaii and then on to the islands of Fiji and Vanuatu.
Having received nominations for instrumental album of the year on both of his solo projects, he is moving ahead, grateful for the opportunity to pursue a variety of musical paths. With Elliot's enjoyment of music, he is able to share God's love and encouragement with those he comes in contact with.